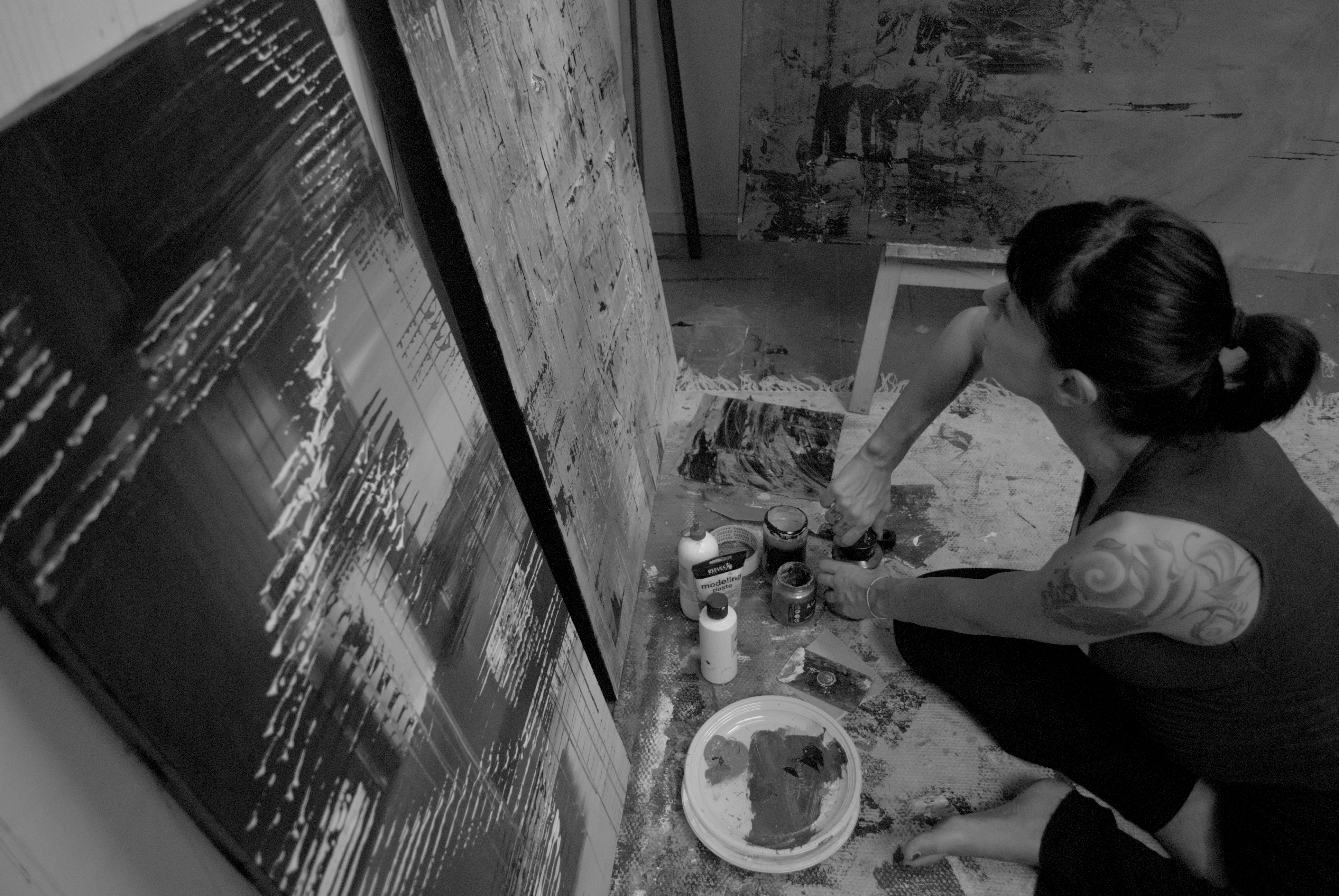 Ella Marciello
Ella Marciello was born during a fall  night, in 1980. She completed her advanced scientific studies and when she was ready to choose for herself, she enrolled at the University of Liberal Arts in Turin. She finds a balance between her love of art and writing combining the two with the concept of space: the boundaries of a page or a canvas. To overcome those limits, during her artistic career she has explored different techniques and has eventually found her own artistic dimension halfway between informalism, abstract expressionism and matter painting. What isn't (or not yet) expressible by words acquires the intrinsic connotation of art as seen in her eyes: deprived of any formal sense it encompasses every meaning in the artistic gesture, in the creative act itself. She draws inspiration from multiple and various influences: from the relationship between emotions and shades of colour to considering the body as a space and an instrument of art, from self-examination to the abstract visions of memories or human interactions. During the years she took part in several solo and group exhibitions and she has been joining AUT (Artisti Uniti Torinesi) an artistic association which gathers painters and illustrators since 2013.
Her goal is to reveal the hidden beauty of the unconscious.
She lives and works inTurin, for the moment.
---
photo credits: Giorgio Violino 2014, Stefano Brugiolo 2016